Paxton says "bald is beautiful"!
Piper got some cowgirl boots from aunt KayKay & uncle Matthew. She loves them!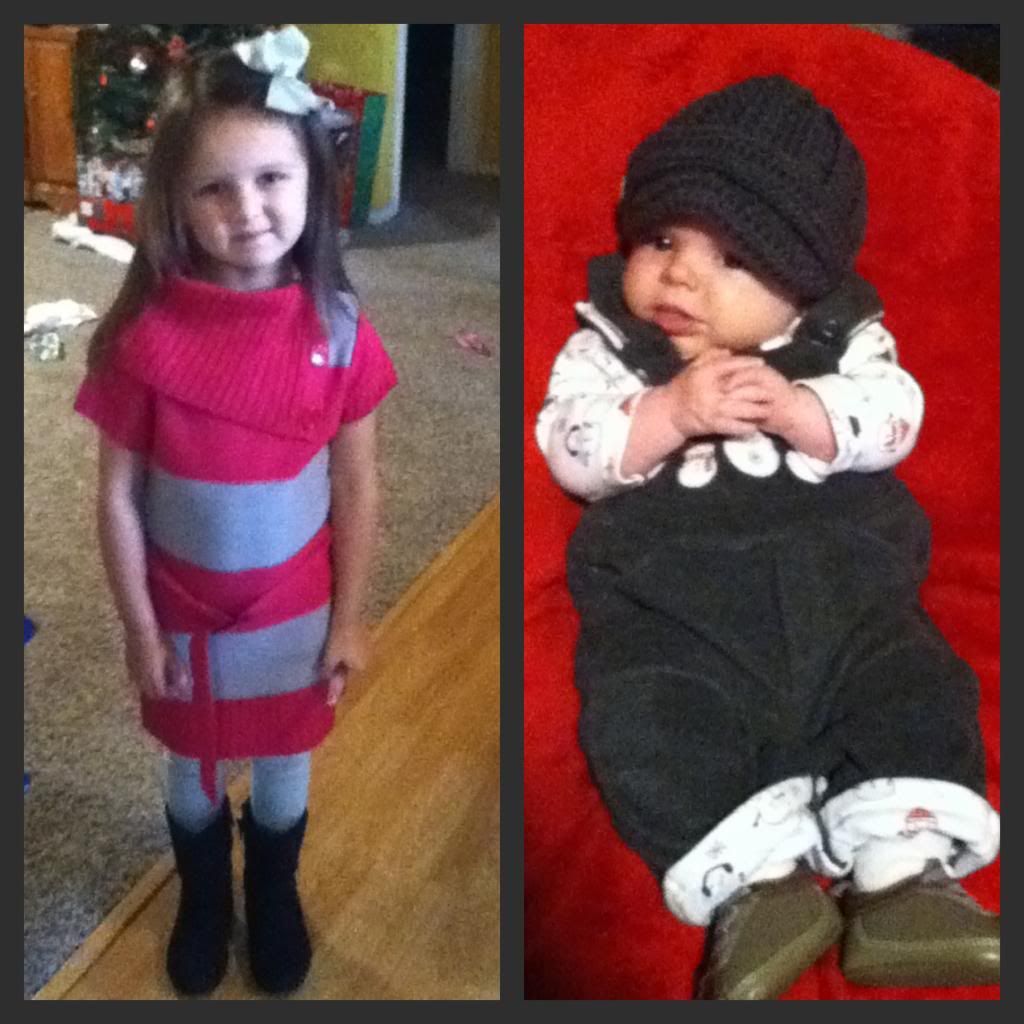 Jason & Jana had baby Collins 12-4-12. 8lbs 10oz. BEAUTIFUL!
Jared & Cassen had Lyla 12-18-12 5lbs 6oz. Another beauty!
Shopping!
I loved finding this picture on my ipod. She is so stinkin' cute!
Piper has been really big into helping me cleaning the house. That is so wonderful for me. She likes to dust and clean the table.
Piper & Drew are putting things on Beau. :)
One day Piper climbed up in my lap & just loved on me. She is so busy anymore I hardly get to just "snuggle" with her. I love my big girl so much!
Paxton says it's sure disappointing being a Cowboys fan!
If he gets hungry he will suck on his thumb or his fingers. Basically anything he can get in his mouth.