Greenwood does not mess around with their parade. It is huge!
Ashley B. Blake, Riley, me, Pax, & Piper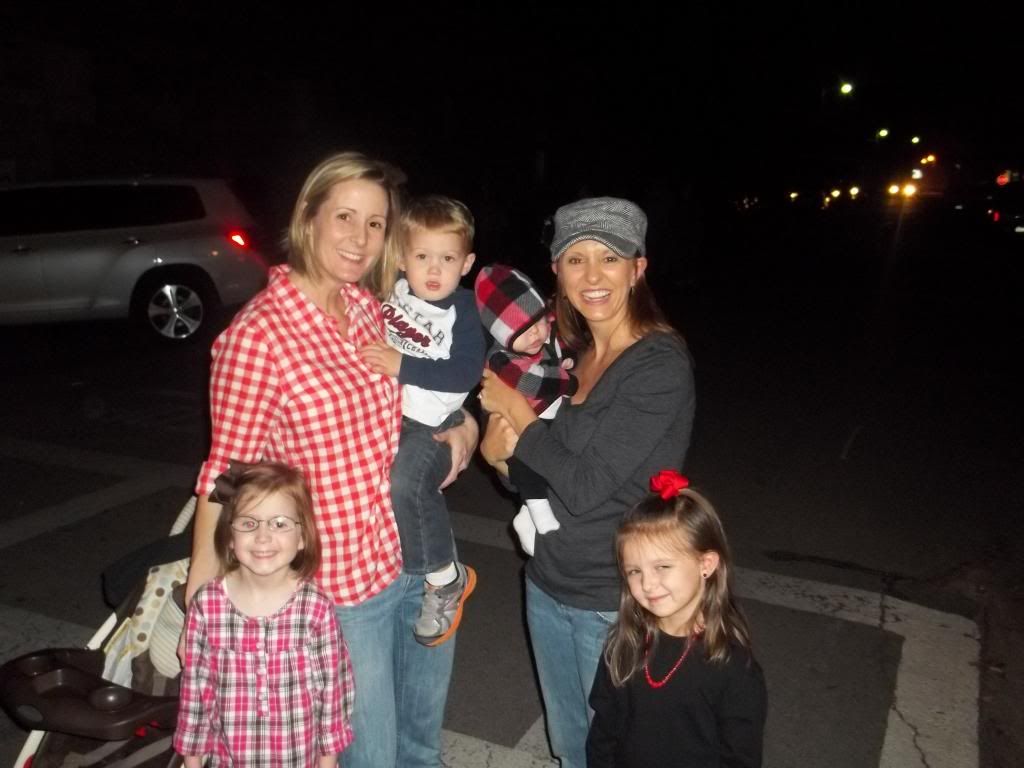 Piper & Riley. They are so cute!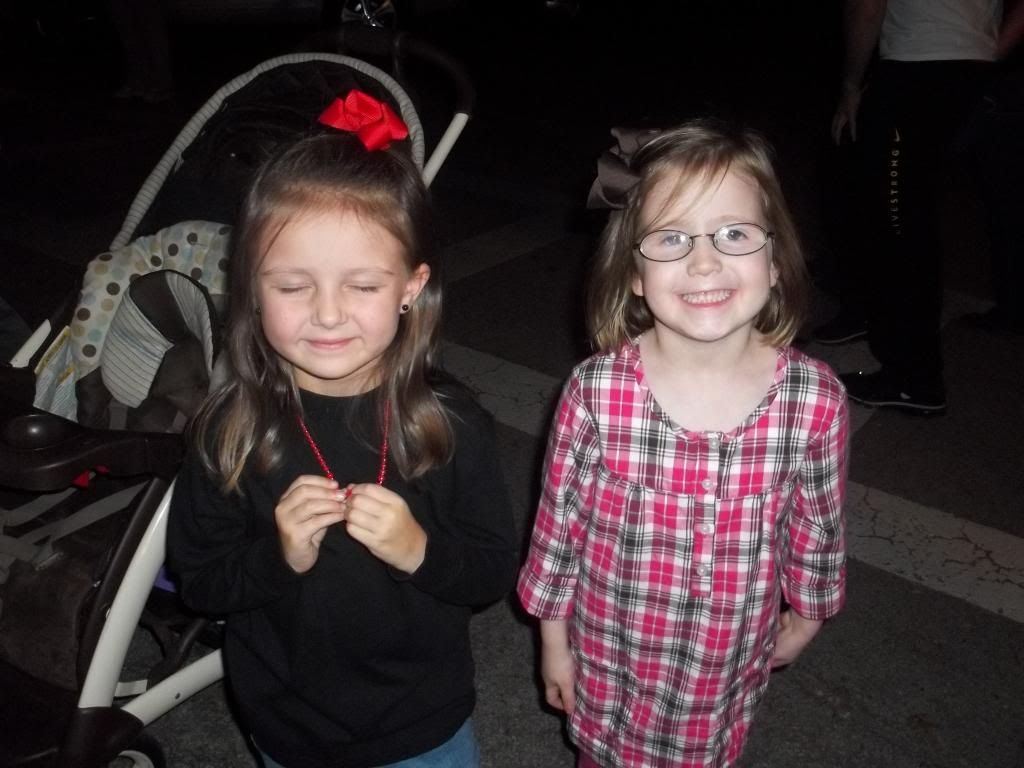 Neither of these girls like loud noises. I was glad to see that Piper is normal. She hated the firetrucks.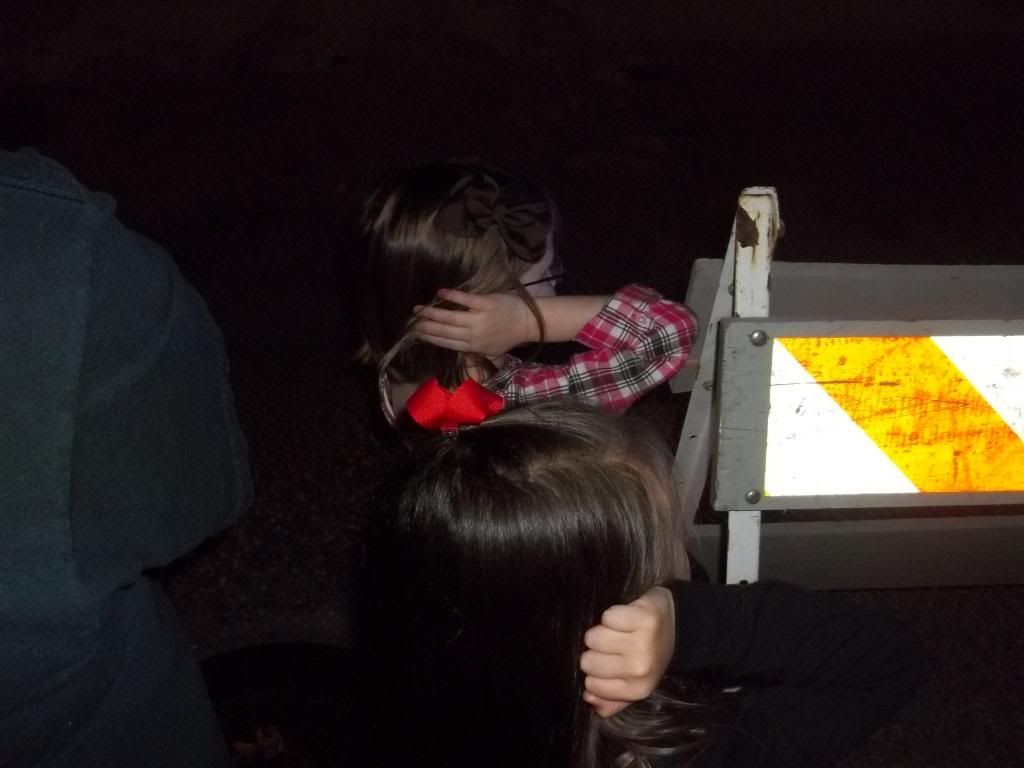 Paxton's 1st parade!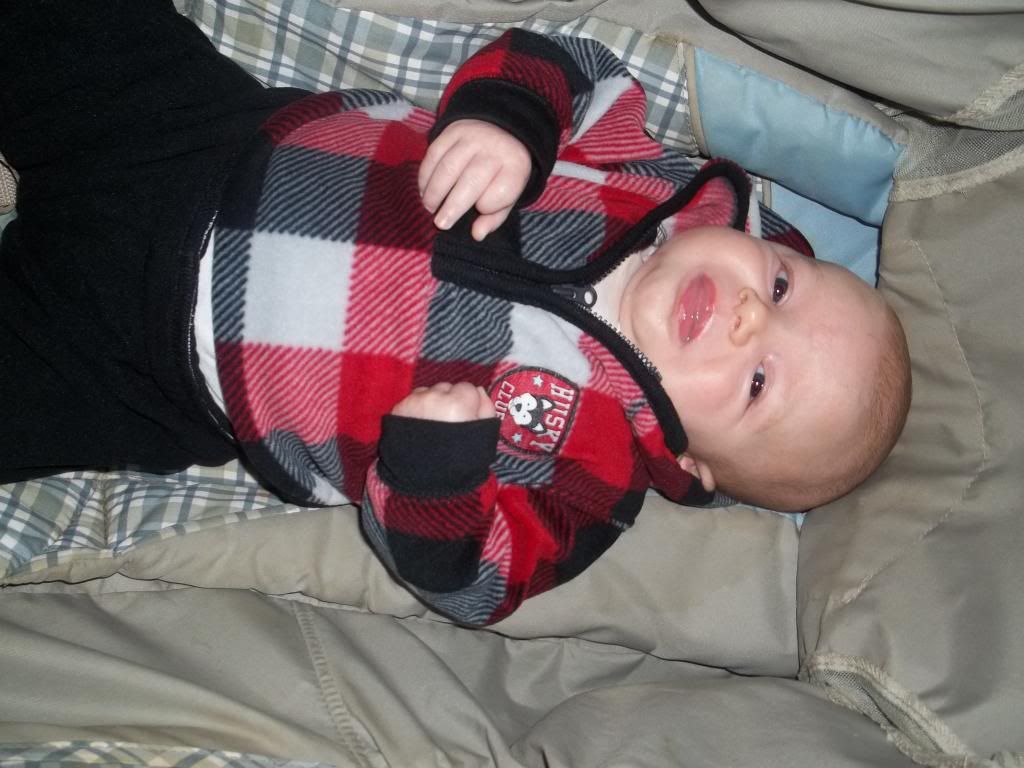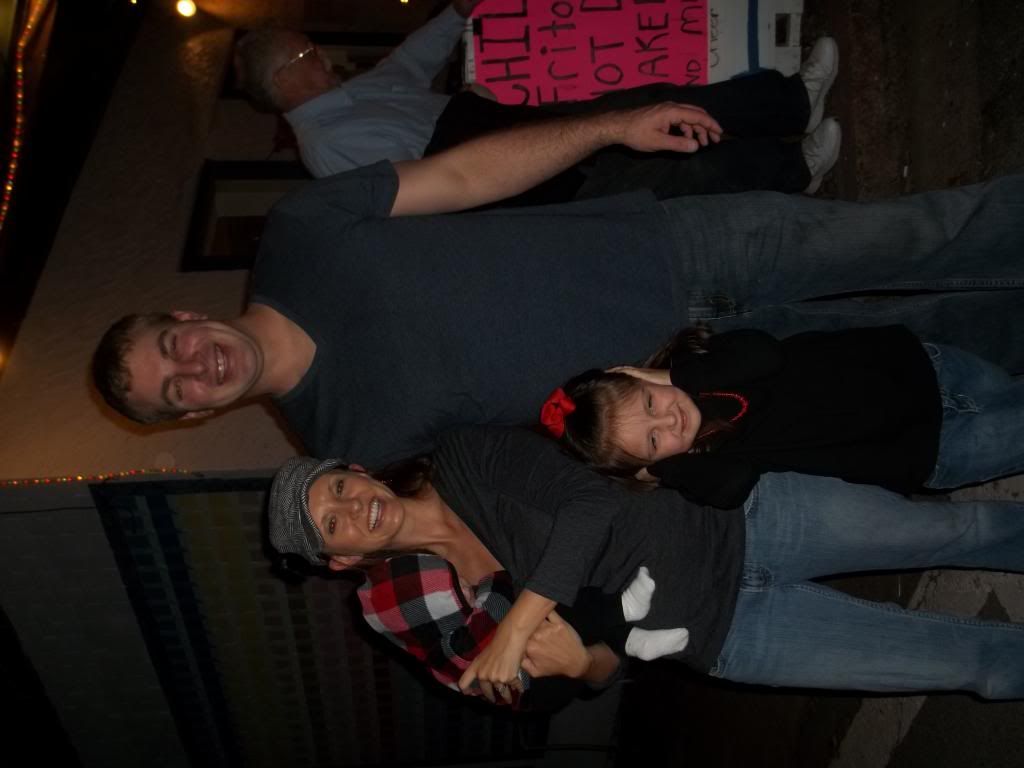 It was a beautiful night for the parade & we loaded up on candy as usual.