P showing off her Valentines Day box.
Mrs. Heather
& Mr. Eric gave these to the kids at church. We are really thankful for them! Piper carried this around everywhere but now the candy is gone :)
We suprised P when she got up from her nap.
Jasper does love mrs. Becky :) & my favorite candy!
Sat we got us a cookie cake. Seeing how happy this little girl was made it completley worth it!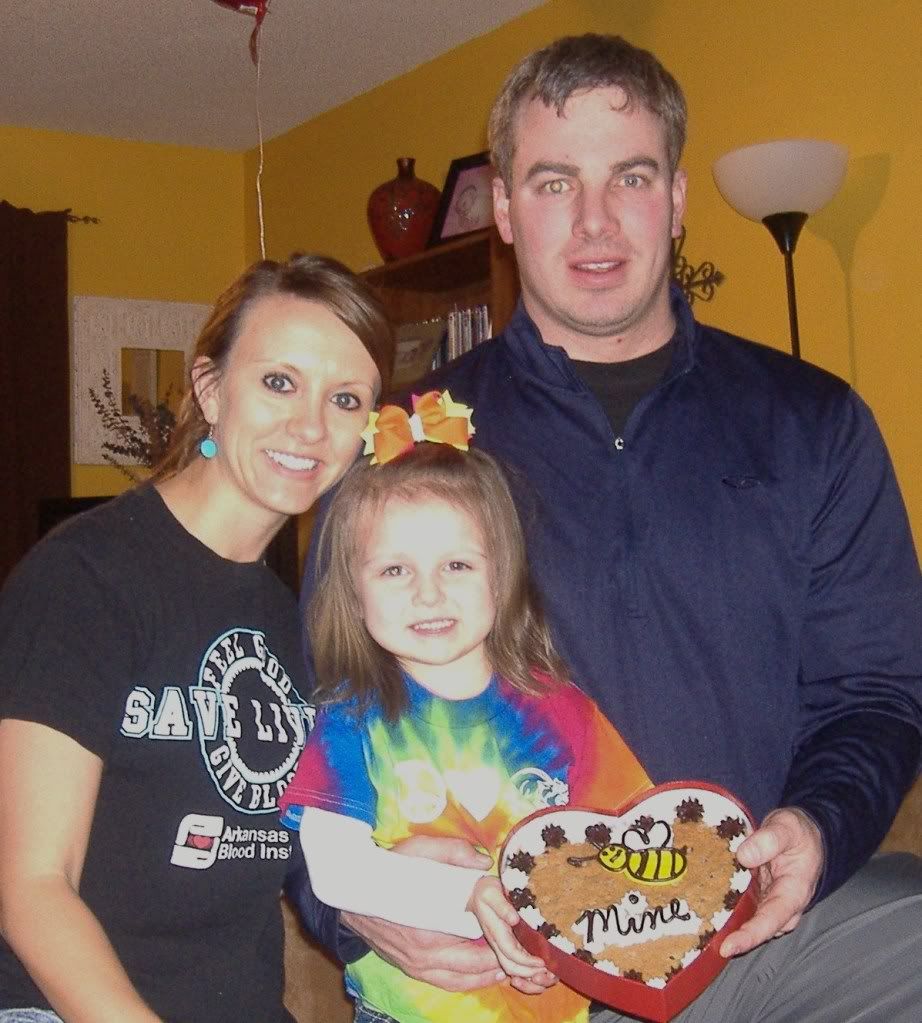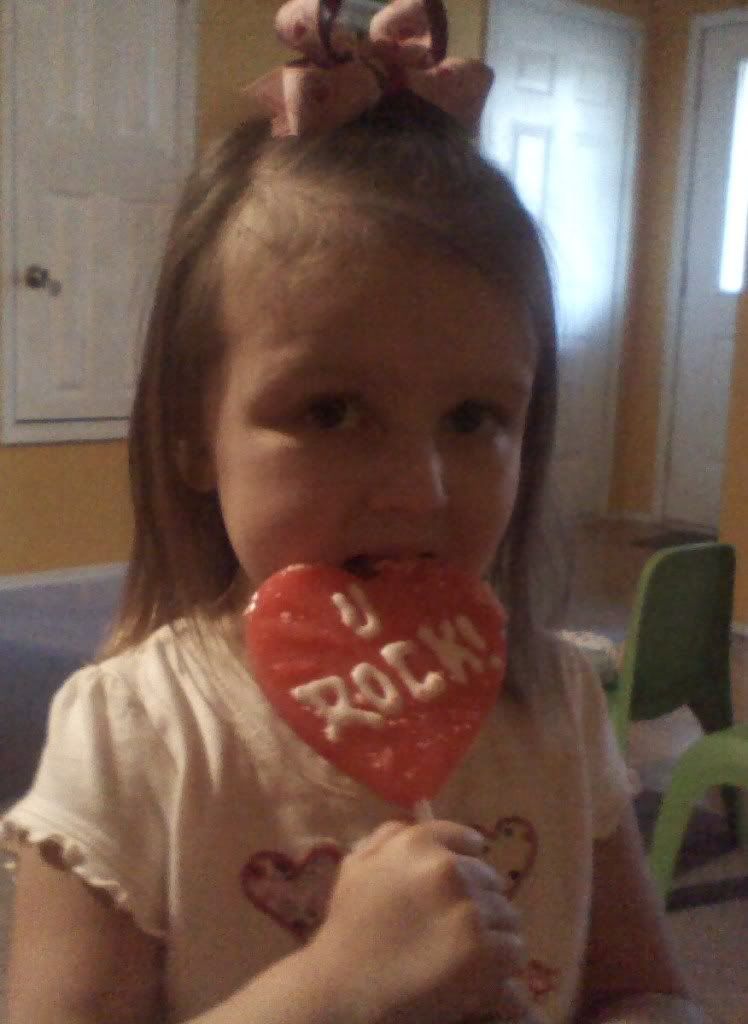 My family before church. :) love em!
The prettiest little Valentine in our eyes.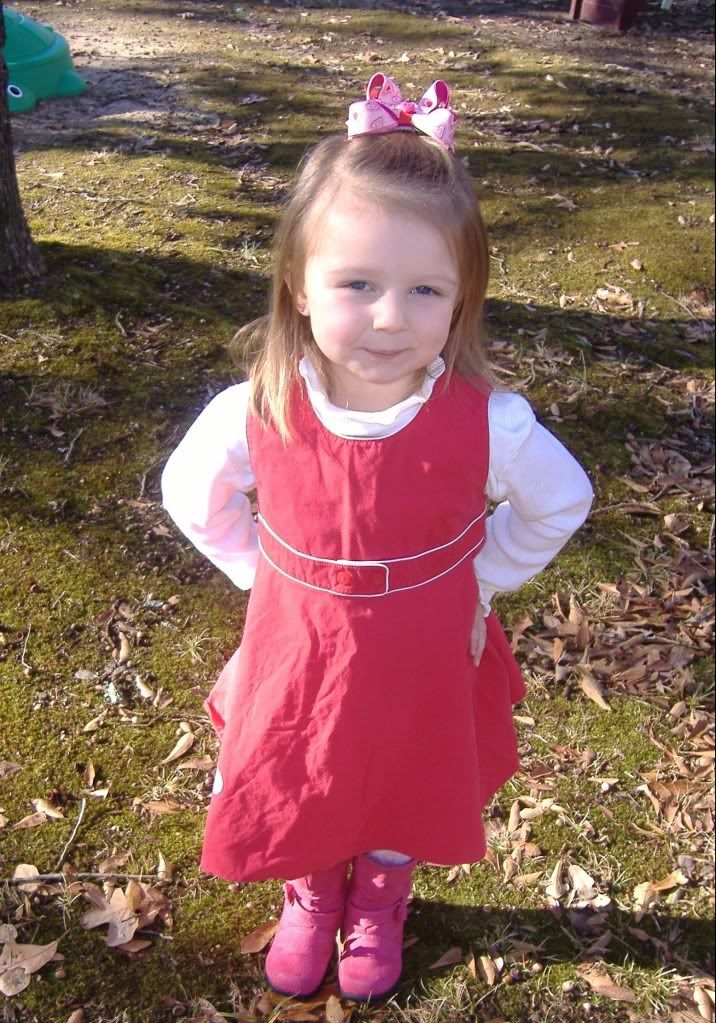 Well, I got a pair of shoes & 2bags of Lindor Truffel candies (during Christmas Beau had gotten me some but ate them all. He was making up for that.
Beau & I decided to do homemade cards which ended up being really sweet.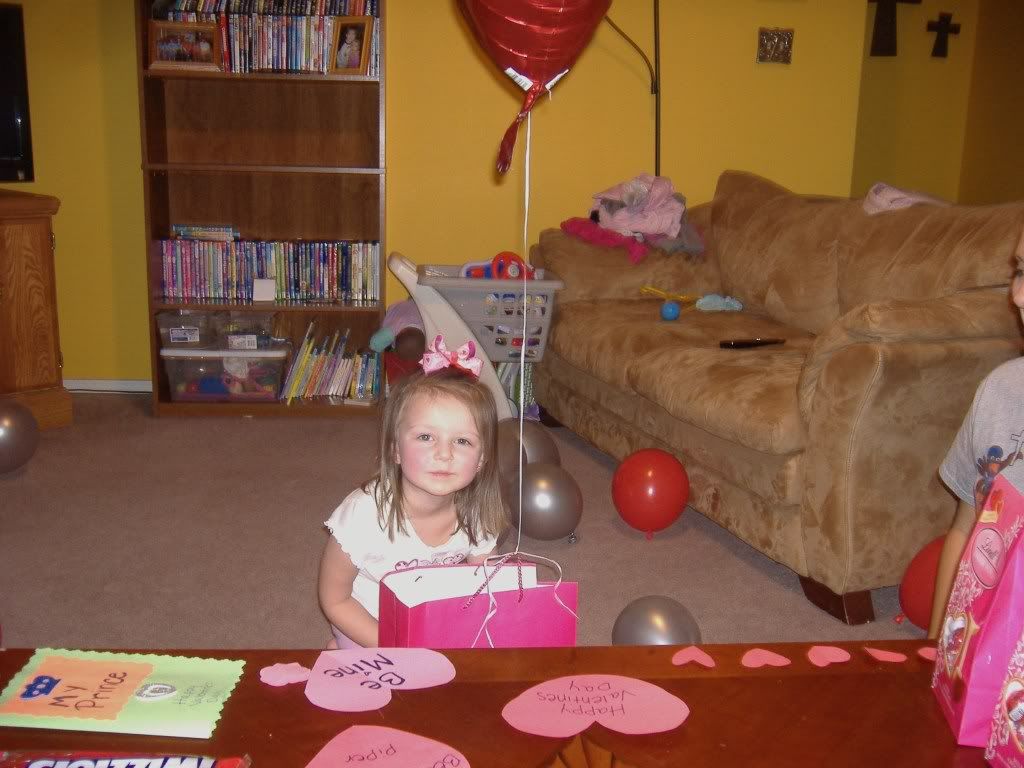 Beau got clothes & twizzlers. His favorite.
P decided she needed her tutu on.
P got books, candy, & clothes.
I just enjoy being with the ones I love & letting them know how much I love them. Not with gifts, but with love & spending time together.