I absolutley love this tree!! It really makes me smile. I love seeing it on TV. It's the tree in NYC at Rockefellar Center. It makes my heart happy!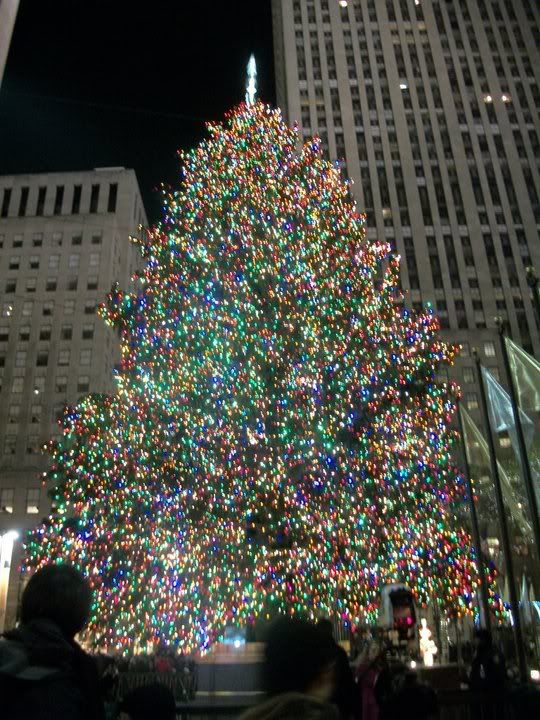 Uncle Windale & Paul did not want to go to NYC while working in NY for 3 weeks. I begged them to go & take a pic of this tree for me. They did. Even tho they had to go 3 hours through a crowd to get to it. :)
I will go to NYC one day & see it for myself.